ACTA engages with a broad range of other organizations in the fulfillment of its objectives to support members. Click the links below to find out more about these links and ACTA's partners.



1. Translators Without Borders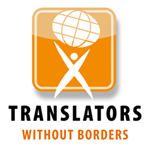 Translators without Borders assists in translating more than two million words per year for NGOs such as Action Against Hunger, Oxfam US and Handicap International.
All translators who work for Translators without Borders are tested first to establish their capabilities, but ACTA has partnered with TWB to ensure that Qualified ACTA Members can join up and start working immediately on the basis of their ACTA credentials.

2. Red T

From conflict zone to courtroom, translators and interpreters are confronted with varying degrees of distrust, discrimination, and threats from all sides. In the worst cases, interpreters in Iraq must wear face masks to avoid being labeled as traitors and killed when they return to their communities. In Afghanistan, translators who work with foreign troops are singled out for kidnapping and slaughter. In the United States, linguists have been held legally responsible for the content they translate and the sentiments those words carry. The simple act of practicing their profession makes translators and interpreters vulnerable to loss of life, limb, and freedom. RedT is a nonprofit organization dedicated to the protection of translators and interpreters in conflict zones and other adversarial settings. Comprising a team of volunteers, Red T advocates worldwide on behalf of linguists at risk, raises awareness of their plight and promotes their safety. To learn more about the work of RedT or to get involved, please visit the organization's website: http://red-t.orgProfessional Associations Research Network

3. Professional Associations Research Network

By being a Member of the Professional Associations Research Network, our professional body is:
· Committed to good practice
· Kept up to date on current research
· Part of a network of professional bodies that learn from and share with each other